As It Happens5:59John Oliver ruffles feathers by advocating for the pūteketeke in New Zealand bird contest
Last Week Tonight host John Oliver is throwing his full weight behind the pūteketeke in New Zealand's Bird of the Century contest. And it's creating a bit of a stir among some bird advocates.
"Oh, John Oliver. He has stuck his beak in it, and he's ruffled some feathers. But this is a competition, after all," Sam Taylor, campaign manager for another bird in the competition, the kōkako, told As It Happens host Nil Köksal.
The Bird of the Year competition was created by the conservation group Forest & Bird in 2005 to raise awareness for birds in New Zealand, many of which are in danger of becoming extinct. Campaign managers advocate for their favourite bird, hoping to get as many votes as possible.
And this year, it's been dubbed the Bird of the Century competition, and comedian John Oliver has decided to exert his influence on the contest, in support of the pūteketeke.
"Even its name is fun to say," said Oliver on the latest episode of Last Week Tonight With John Oliver. "It feels like your tongue is tap dancing."
Oliver didn't just lend his support on air, either. The comedian has gone all out, commissioning billboards and advertisements in cities around the world such as Japan, India, New Zealand, France, England, Brazil and the United States.
He says he picked the bird because it carries its young on its back, and performs an unusual mating dance in which two birds "chest bump" while holding tufts of grass in their beaks. They also eat their own feathers by the hundreds and later throw them up, to protect their stomachs during digestion.
"They are weird puking birds with colourful mullets. What's not to love here?" Oliver told his audience.
According to Forest & Bird spokesperson Ellen Rykers, Oliver's comments have brought in a huge number of votes.
"Our voting system has been under strain but we can assure all those who voted with a valid email that their votes will be counted," said Rykers in an emailed statement.
Raising awareness
Sam Taylor still has hope for her bird, the kōkako.
"While it is slightly more understated in looks than the pūteketeke, [it] is just as … quirky. It's a bit of an introvert," said Taylor. "It has spent the last couple of decades clawing its way back from the brink of extinction, so maybe that's why."
Taylor says it's a bird she can relate to. It stress eats, and finds a mate to help protect its food source.
Though Oliver's interjection in the campaign makes it harder for Taylor's favourite bird to get its share of the spotlight, she says at the end of the day, his influence will only help the conservation effort.
"It's raising awareness for New Zealand's native bird life. And that can only really help with the support that we need for the conservation here," said Taylor.
But, she says, not all bird advocates can see the humour in it yet.
"I think some of the campaign managers are feeling a little bit despondent about it. You know, he's come in all guns blazing and hard to compete with. But with a bit of time, I'm sure they'll see the fun in it," said Taylor.
A competition of controversy
It's not the first time the competition has made headlines. In 2021, controversy struck when a bat, not a bird, was named Bird of the Century.
And the drama doesn't end there. There have been fraudulent votes, and one year, the flightless kākāpō was disqualified because it had won twice in back-to-back years.
And while it's typically New Zealanders that vote, John Oliver found a loophole — you don't have to be from New Zealand to vote in the competition, you just need a valid email.
But Forest & Bird appreciates the influx of attention.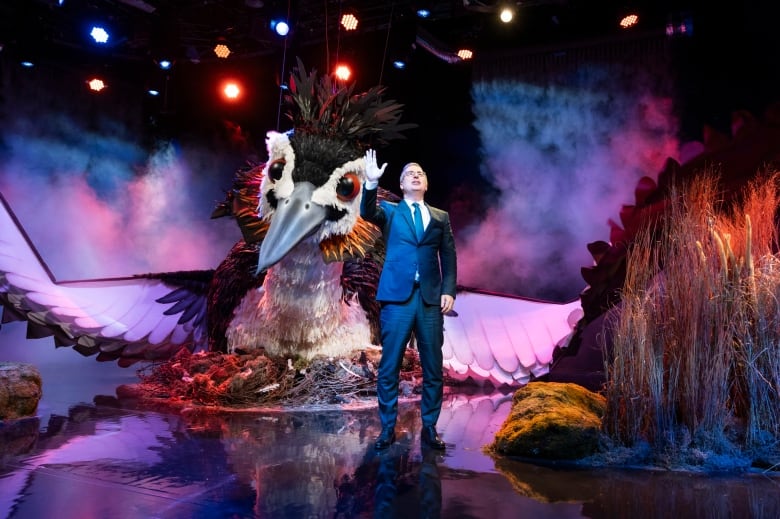 "Forest & Bird was stoked when Last Week Tonight with John Oliver asked to be a campaign manager for pūteketeke, an underappreciated New Zealand native bird that is 'nationally vulnerable' with fewer than 1000 birds left in the country," said Rykers.
"Cheeky banter, creativity and light-hearted fun are what Bird of the Century is all about, as well as highlighting that our awesome birds need our help."
Bird lovers can vote for their favourite bird on the Forest & Bird website until on Nov. 12.