While it seems like the Terminal E extension at Logan has taken an eternity, we got a major shining light at the end of the tunnel today. The new Delta Sky Club in Terminal E opened to the public and I got a sneak peek this morning just as the team was putting on the finishing touches.
This is the third Delta Sky Club at Logan, with the others in Terminal A servicing their domestic guests. The newest lounge is nearly 21,000-square-feet large and can host more than 400 guests and offers sweeping views of Boston Harbor and the city's skyline. In fact, the design of the lounge took major inspiration from the harbor itself, with nods to our maritime heritage woven in throughout including colors and textures reminiscent of that of a sailboat.  The Club's washed oak is a subtle reference that not only celebrates the history of Boston, but also gives the space a fresh, comfortable feel.
As soon as you step into the Club, the sheer size of everything impresses. There are plenty of seating areas for working, relaxing and dining. And the bar does not feel like an airport lounge bar at all, but it really feels like a place you would choose to spend time. The layered champagne-toned mesh ceiling overhang and icy blue tile exterior give it a dramatic presence and feels like something straight out of a luxury hotel.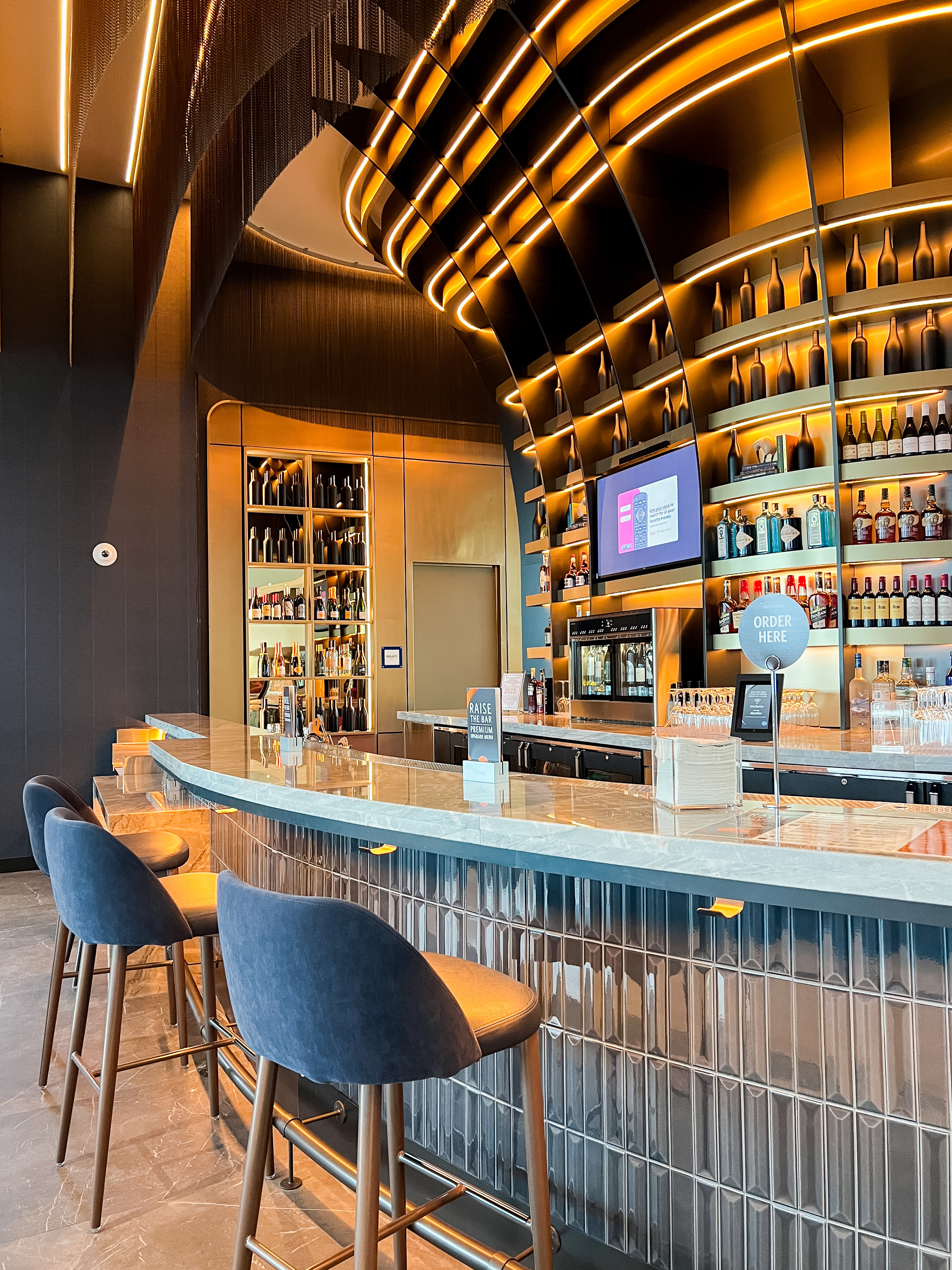 Moving onto the food and beverage program, of which Delta is well known for, there were lots of local touches put on the current menu at the Club. I spoke with Claude Roussel, managing director of Delta Sky Clubs and he noted that, "Because this lounge is in the international departures area food was very important for us. We make everything here from scratch from this facility. And the quality here is where we want it to be. I believe all our guests will be pleased with what they will find here."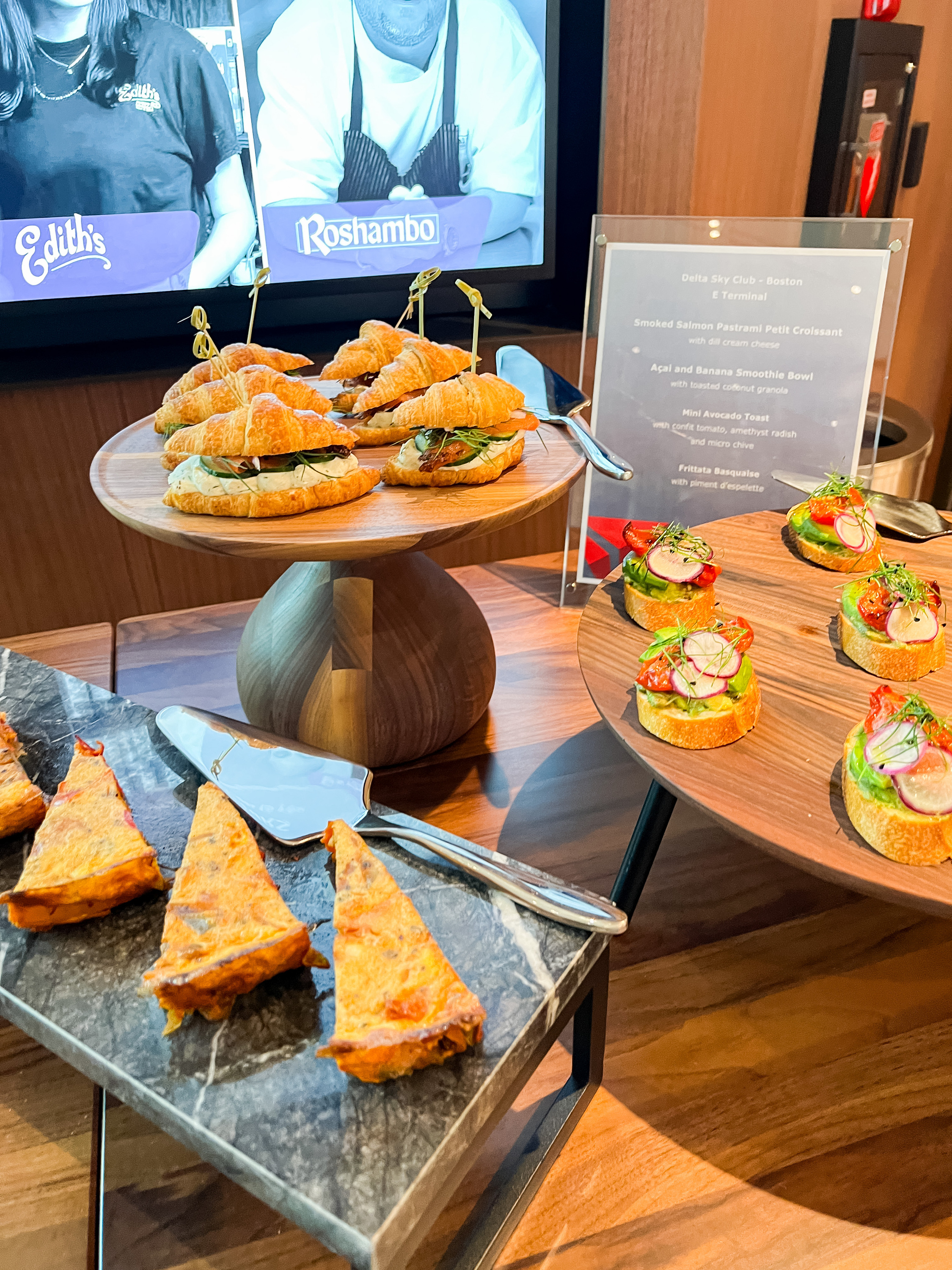 He continued by diving into the interesting art that you see hanging throughout the space, "The art has always been a big part of our lounges. We invite local artists to be featured in our lounges, we started this a while back and it is so fun because we get to see the response that the artists get from everyone who travels through. We have an incredible art curator who does an amazing job for us in all our lounges." 
Currently, Delta provides nonstop service to each of Boston's 20 most popular domestic cities, but also services ten international destinations, including Rome, Tel Aviv, Lisbon, Edinburgh, London Heathrow, Amsterdam, Dublin, Paris, Athens and Cancun. So, if you are flying to any of these cities in the coming days and weeks and have Delta Sky Club access be sure to check out all that the lounge offers including: 2 full beverage bars, 1 premium bar, 5 shower suites, 2 family rooms and 6 soundproof booths for quiet work. The lounge opened to the pubic today at 1:30pm and will be open daily starting at 1:30pm.