Nestled on the southeastern tip of Cape Cod, Chatham is a picturesque coastal town with a rich history. Known for its stunning beaches, historic lighthouses and welcoming community, Chatham has become a beloved destination for travelers seeking a quintessential New England experience. With its views of the Atlantic, this charming town offers not only outdoor activities, but also cultural attractions throughout the year. Whether you're looking to unwind on sandy shores, explore maritime history or savor delicious seafood, Chatham has something for everyone all year long.
Summer may be the peak tourist season when Chatham is bursting with life, attracting beach lovers, outdoor enthusiasts and families looking for memorable vacations, but Fall is what we call 'secret summer' and is the savvy traveler's best time to visit. We have rounded up the best places to stay, eat, drink and activities you won't want to miss no matter when you visit.
Where to Stay in Chatham
Chatham Bars Inn – 297 Shore Road, Chatham, MA
Chatham Bars Inn is a luxurious oceanfront resort that exudes elegance and offers breathtaking ocean views. With a private beach, spa and world-class dining, this historic property guarantees an indulgent stay in Chatham.
Greyfinch Chatham Inn – 946 Main St, Chatham, MA 02633
The Greyfinch Inn is a charming boutique hotel located in the heart of downtown Chatham. Its prime location allows easy access to shops, galleries and dining options, making it an ideal choice for travelers seeking a convenient and comfortable stay.
Captain's House Inn – 369 Old Harbor Road, Chatham, MA
For a romantic and intimate getaway, the Captain's House Inn offers a historic and cozy atmosphere. Set in a restored 19th-century captain's residence, the inn features elegant rooms and personalized service, ensuring a memorable stay.
Where to eat and drink
The Squire – 487 Main Street, Chatham, MA
The Squire is a must visit when in Chatham. This bar and restaurant is known for its hearty New England fare, including seafood dishes and classic burgers. Whether you're looking for a casual meal with friends or a fun night out, The Squire promises a lively atmosphere and a wide selection of drinks.
Del Mar Bar & Bistro – 907 Main Street, Chatham, MA
Del Mar Bar & Bistro offers a sophisticated dining experience with a focus on coastal Mediterranean cuisine. The restaurant's stylish ambiance and delectable dishes make it a top choice for a romantic dinner or special occasion.
Chatham Pier Fish Market – 45 Barcliff Avenue Extension, Chatham, MA
For an authentic taste of Chatham's seafood bounty, head to Chatham Pier Fish Market. This iconic spot offers fresh catches straight from the boats, and you can enjoy a seafood feast with stunning harbor views.
Impudent Oyster – 15 Chatham Bars Avenue, Chatham, MA
The Impudent Oyster is a local favorite known for its innovative seafood dishes and lively atmosphere. Offering a diverse menu that includes lobster bisque, clam chowder and fresh catch of the day, this restaurant provides a delightful dining experience for seafood enthusiasts.
Wild Goose Tavern – 512 Main Street, Chatham, MA
The Wild Goose Tavern combines a historic setting with contemporary American cuisine. Located within The Chatham Wayside Inn, this restaurant offers classic dishes with a twist, using locally sourced ingredients to create memorable flavors.
Things to Do in Chatham, MA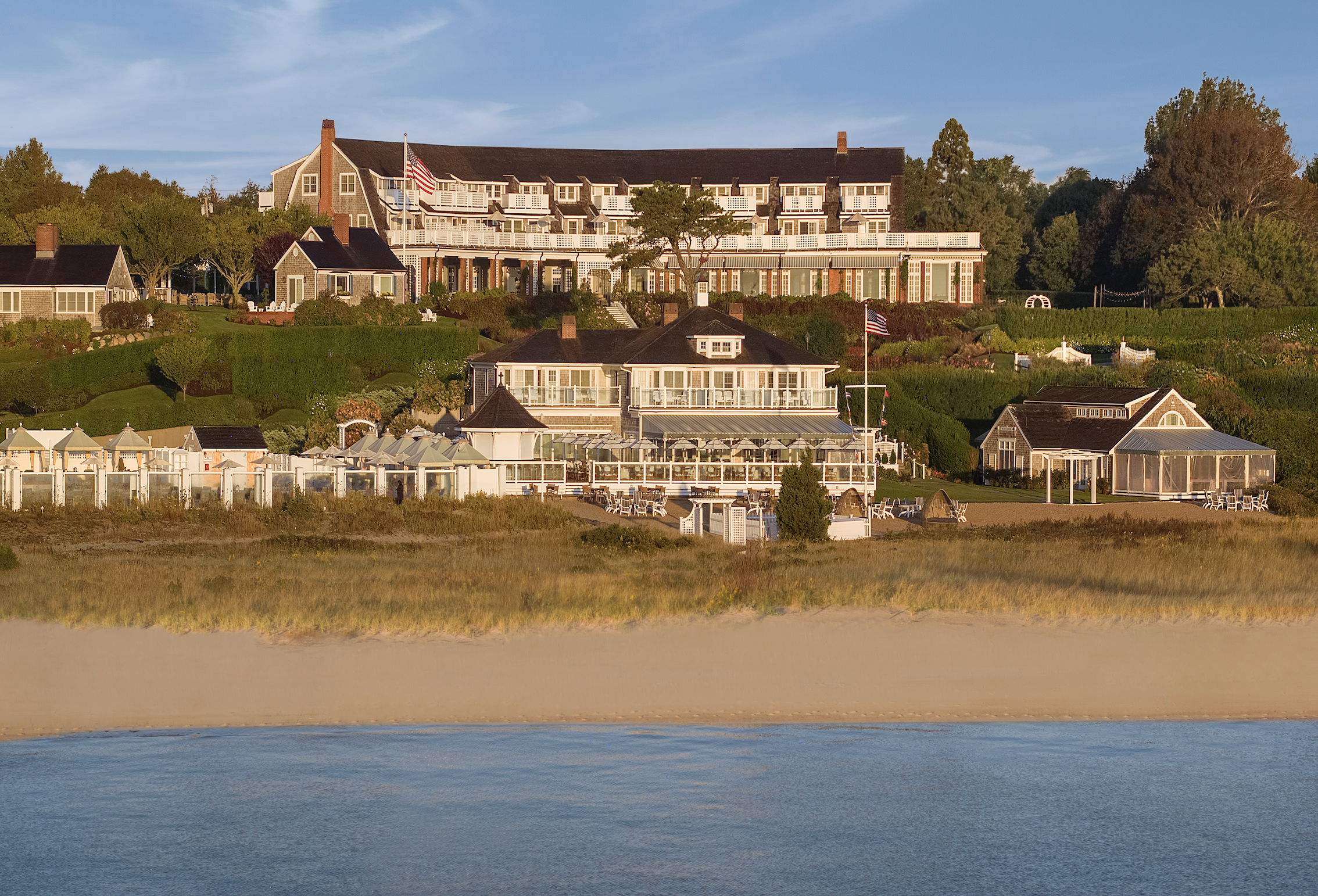 Chatham Lighthouse Beach
Perfect for families and children, this scenic beach offers soft sands and picturesque views of the Chatham Lighthouse. It's an excellent spot for swimming, picnicking and catching a glimpse of seals frolicking offshore.
Chatham Shark Center
A must-visit for shark enthusiasts and families alike, the Chatham Shark Center provides educational exhibits about sharks and the marine environment. The center fosters awareness and appreciation for these magnificent creatures. We recommend signing up for one of the center's White Shark Expedition. Spend an hour cruising Chatham Harbor on a Receiver Tour, where passengers will have the opportunity to help experts check receiver buoys for any recent white shark detections. Learn more about the different White Shark Expeditions and sign up here.
Chatham Seaside Links
Enjoy a round of golf with stunning ocean views at Chatham Seaside Links. A favorite golf experience for locals and tourists alike, Chatham Seaside Links golf course was established in 1895. Just minutes from downtown, Chatham Seaside Links has rental golf clubs conveniently available for visitors. Get all the details and book a tee time here.
Oyster Farm Tour with Chatham Shellfish Company
Discover the fascinating world of oyster farming with a guided tour by Chatham Shellfish Company. Join local oyster farmers as they take you on a boat ride through Chatham's scenic waters to their oyster farms. Learn about the sustainable oyster farming practices and the importance of aquaculture in the region. Get hands-on experience in harvesting oysters and even sample some freshly shucked oysters right on the boat!
Monomoy Island Excursions
Explore the pristine beauty of Monomoy Island with Monomoy Island Excursions. Their boat tours provide an opportunity to spot seals, seabirds and explore the diverse habitats of this protected wildlife refuge.
Chatham Anglers Baseball Game
Experience the excitement of Cape Cod Baseball League by attending a Chatham Anglers baseball game at Veterans Field. The team's games are a beloved summer tradition in Chatham, drawing locals and visitors alike. Enjoy an evening of America's favorite pastime while cheering on talented college players from across the country in a picturesque ballpark setting.
Cape Cod Rail Trail Biking
Perfect for families and children, the Cape Cod Rail Trail offers a picturesque biking experience through scenic landscapes and charming towns. Rent a bike locally and enjoy the 22-mile-long trail, passing by cranberry bogs, freshwater ponds, and quaint villages.
Chatham Marconi Maritime Center
Learn about Chatham's fascinating maritime history and its connection to early wireless communication at the Chatham Marconi Maritime Center. This interactive museum offers exhibits and displays that highlight the area's role in the world of wireless communication.
Chatham Orpheum Theater
Catch a movie or enjoy a live performance at the Chatham Orpheum Theater, a beautifully restored historic cinema. With a mix of mainstream and independent films, as well as live events, this theater offers entertainment for all ages.
Atwood House and Museum
Discover Chatham's rich history and heritage at the Atwood House and Museum. With exhibits showcasing the town's past, including maritime artifacts and historic collections, the museum provides insight into Chatham's cultural roots.
Chatham is a captivating destination that truly captures the essence of New England charm. With a rich history, stunning beaches and delectable seafood, it's no wonder Chatham has become a beloved spot for travelers from around the globe. With a wide offering of diverse activities, Chatham promises a memorable experience for all. For more New England travel inspiration check out:
The 10 Best Spa Resorts in New England
The 20 Best Weekend Getaways from Boston
5 Relais & Châteaux properties you should road trip to from Boston