Just in time for the 100th anniversary, the White Elephant unveiled a totally refreshed look at the beginning of the season this summer. The hotel underwent a multi-million dollar, top-to-bottom restoration of all its rooms and cottages. 
We have all had drinks on the lawn at the Brant Point Grill and it is hard to miss their signature bikes whizzing past you anywhere downtown these days, but 100 years ago, the White Elephant began life as a series of rustic cottages. The White Elephant has been a staple on Nantucket since the 1920s and today it is not only one of the signature places to stay on the island but also one of the most popular places to dine. So, whether you have a stay booked or not, you should swing by to check out the hotel's new look.
Elkus Manfredi Architects gave the hotel a "bright, airy, residential-inspired refresh." As soon as you walk into the lobby you really do feel as if you have walked into a stylish Nantucket home that is both modern and classic. There are lots of blues and whites all around, obviously drawing upon the island's maritime history and coastal appeal.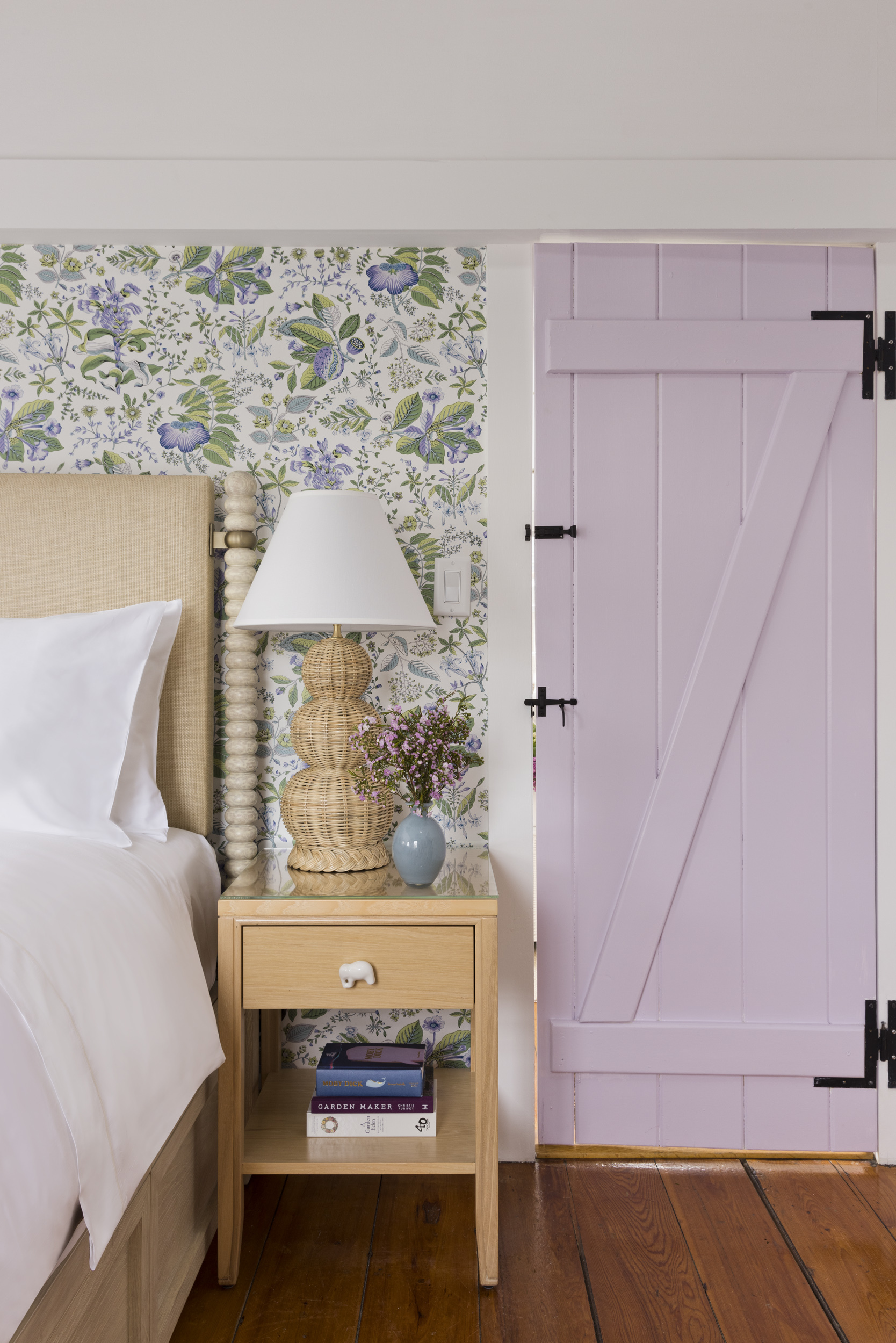 One of the best parts of the White Elephant are the 11 cottages and they are now each individually decorated according to an indigenous plant to the island. Which one would you choose? There is Bayberry, Hydrangea, Daylily, Beachplum, Honeysuckle, Holly, Arrowwood, Marigold, Rosa Rugosa, and Snapdragon. The color palates take the flowers and plants as an inspiration while still maintaining a light and fresh look.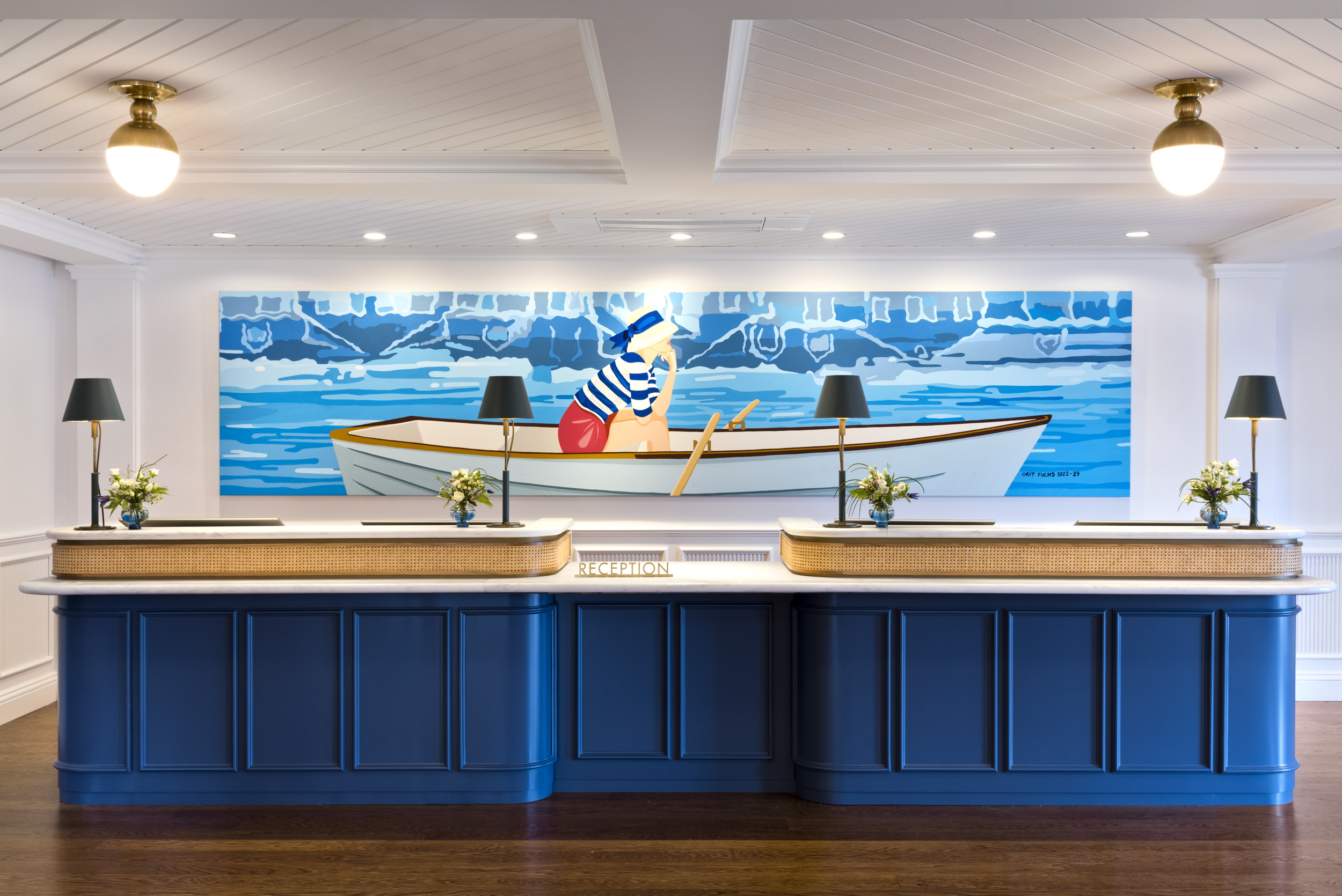 The White Elephant also launched an Artist in Residency Program, last August so the property is filled with lots of original art including the stunning painting in the lobby by Israeli painter Orit Fuchs. The painting is a scene of a woman in a rowboat floating by the White Elephant.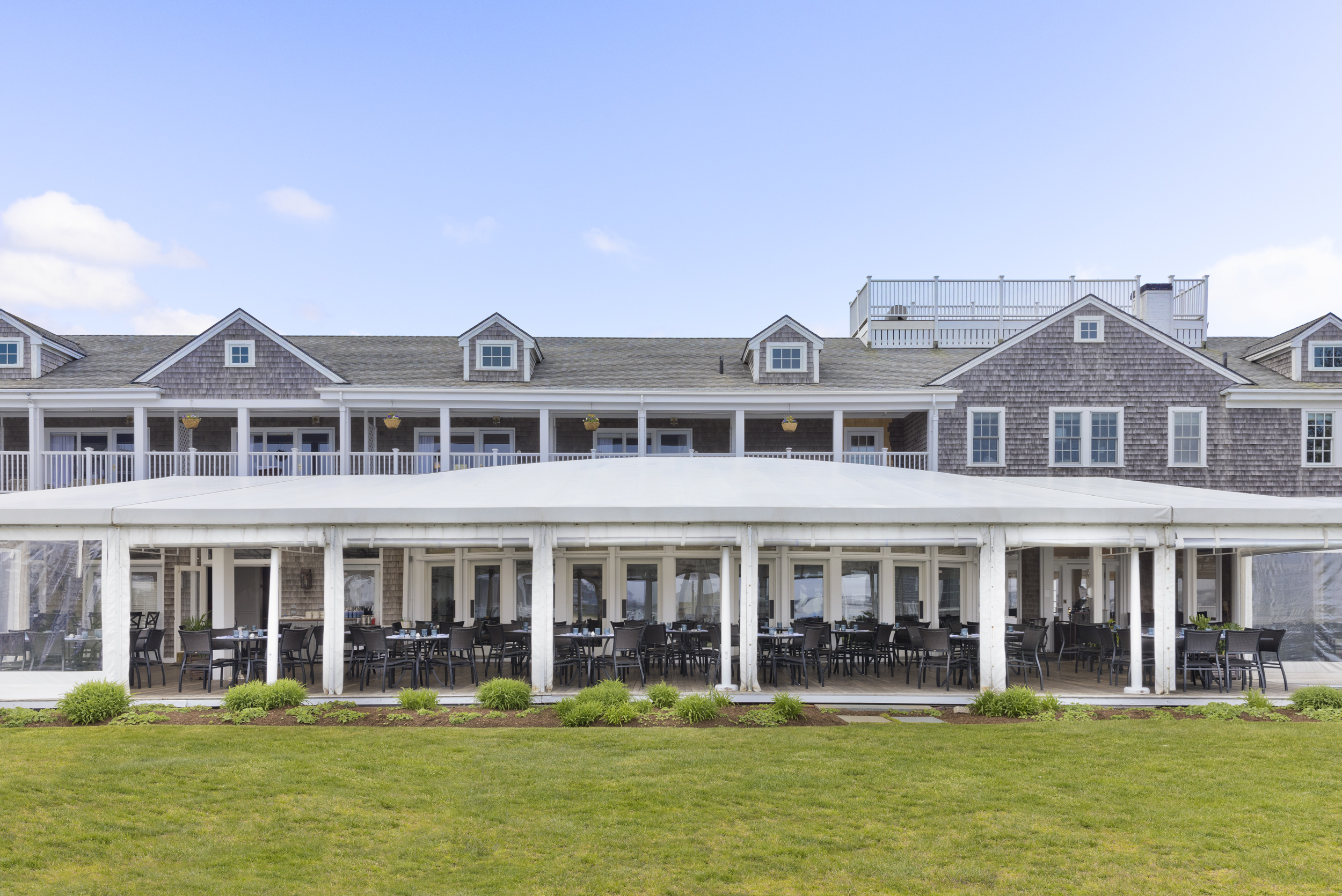 So, if you will be on Nantucket at all this summer be sure to stop by and check out their new look. Our pro tip is to either swing by the Brant Point Grill for breakfast to enjoy some scrambled eggs before the day get too hectic or stop by for drinks before dinner in town for a sophisticated start to the evening.
And for more ideas on where to go on the island this summer check out our guide to the best restaurants on Nantucket.