Get Out of Town is a series where we highlight easy getaways from Boston. These may be a perfect bitesize weekend trip or a splurge worthy weeklong escape. But the main criteria are that the destination is both convenient to access and offers visitors an experience that surprises and delights. If you missed our recommendation last week, read all about why you should book a trip to Castle Hill Inn in Newport, RI. This week we are headed north to Lake Winnipesaukee in New Hampshire.
Why visit Lake Winnipesaukee
For some, Lake Winnipesaukee is the place they went for summer camp and for others it is where they occasionally have to drive 3 hours to for a friend's wedding. No matter which side you are on, reconsider what you thought you knew about the destination. Nestled in the heart of New Hampshire, this vast freshwater lake offers an unforgettable experience for all who visit. Boasting crystal-clear waters surrounded by verdant landscapes and charming New England villages, Lake Winnipesaukee is a place worth visiting for the scenery alone.
Getting there
The only way to get to Lake Winnipesaukee is to drive and it can be 2.5 hours from Boston on a good day and 3.5 hours on a bad day so plan accordingly. However, the traffic isn't as treacherous as that of the Cape.
Where to stay
Lake Winnipesaukee is a big place, so what you have planned will determine where you should stay. But if you are just looking to explore the region in general, a great home base is Meredith, NH. And the best place to stay here is Church Landing at Mill Falls. Located right on the lake, Church Landing offers water views and fresh feeling accommodations. Whereas most of the hotels that you'll find around the lake are really just inns and b&bs, Church Landing is a proper hotel that has modern rooms and bathrooms. So even the pickiest traveler should be happy with their lakeside abode. Opt for a room with a balcony so you can enjoy the lake with a cup of coffee in hand each morning and perhaps a glass of wine each evening.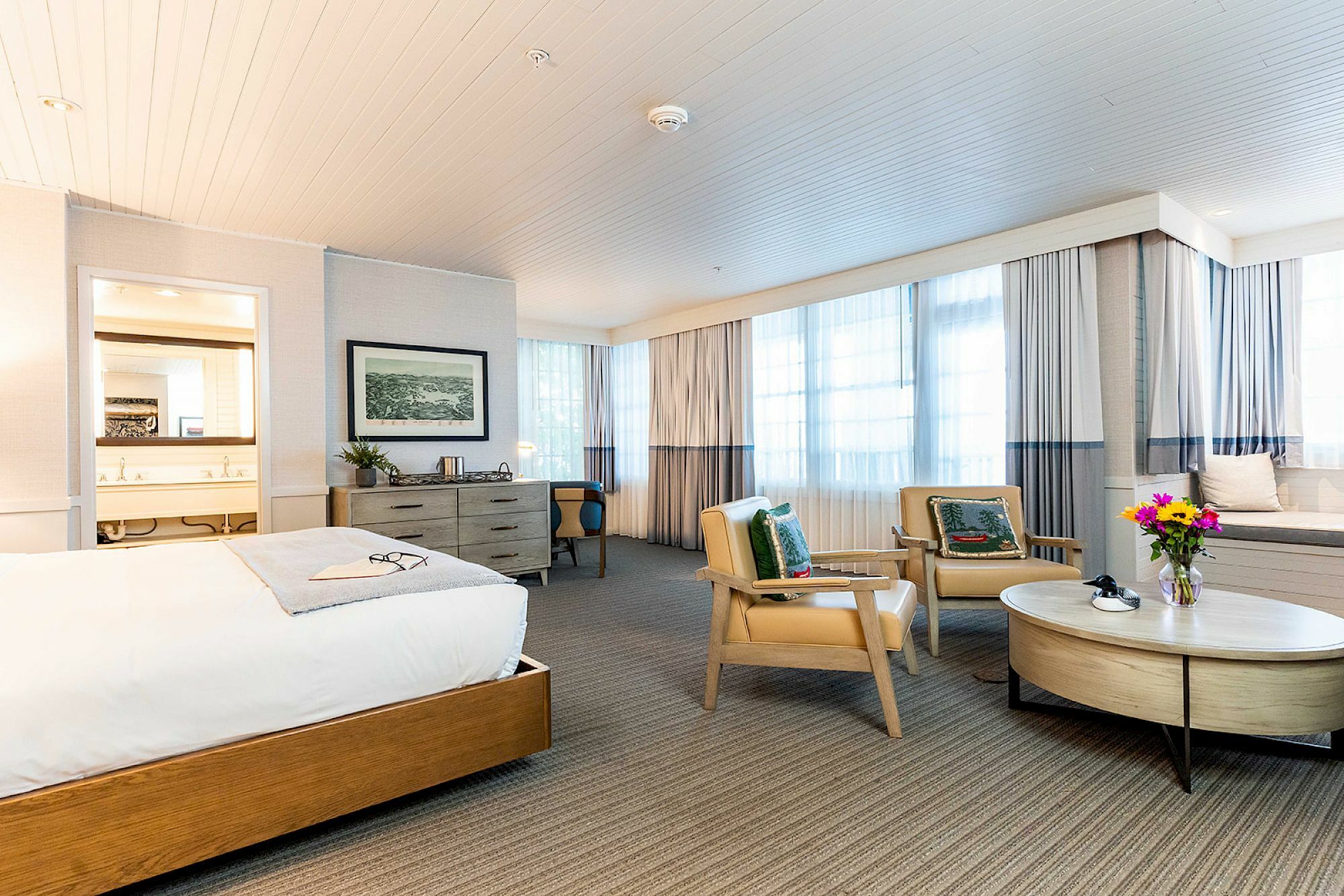 Dining at Mill Falls
There are so many great onsite restaurants at Mill Falls. In the Church Landing hotel, check out the Lakehouse Grill. Serving New England classics like lobster rolls, haddock and more, this is the place to get all your summertime cravings sorted. And in the Chase House property check out Camp, which is of course inspired by its namesake, summer camp. Treat yourself to their smores, they will bring back memories for sure.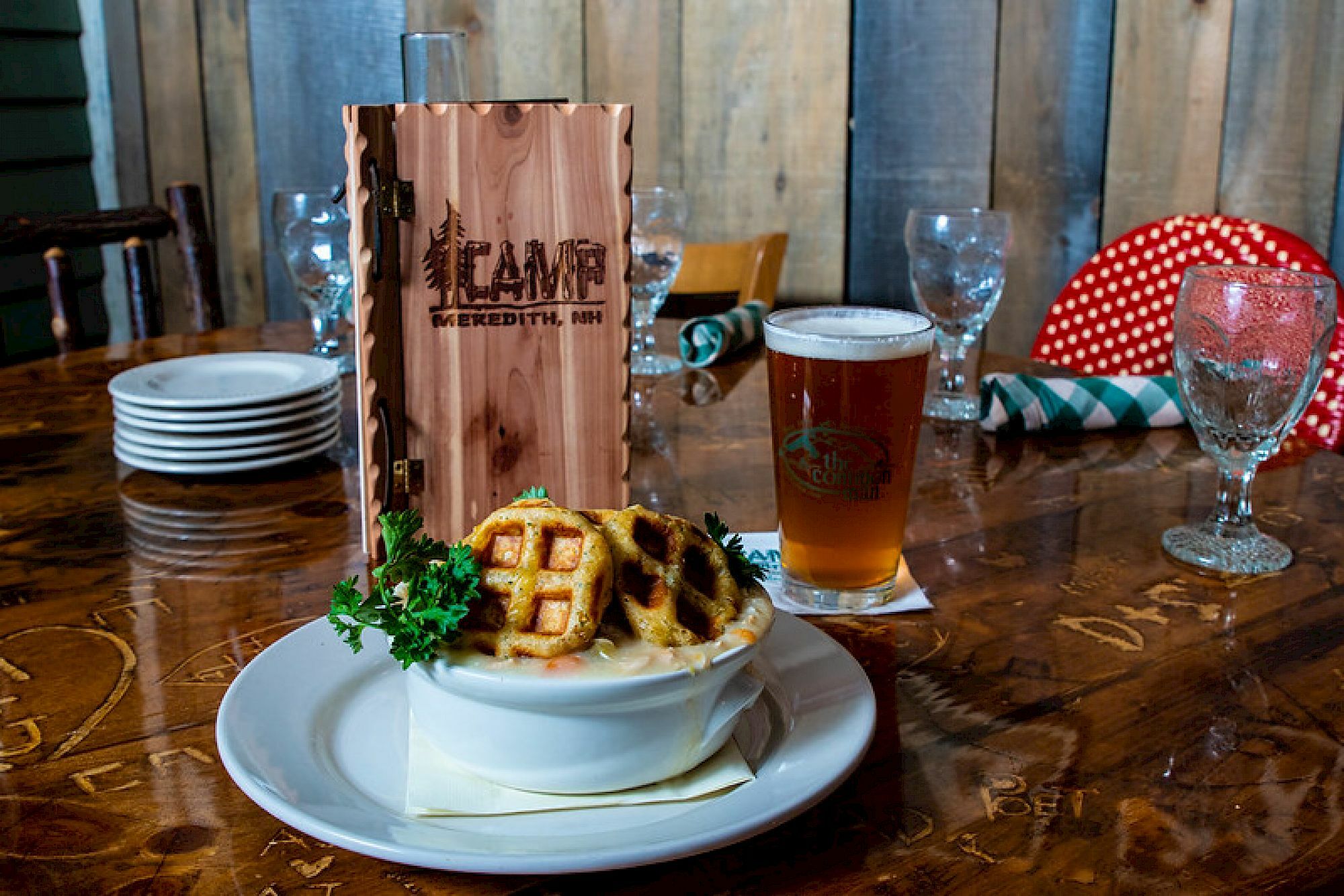 What to do on Lake Winnipesaukee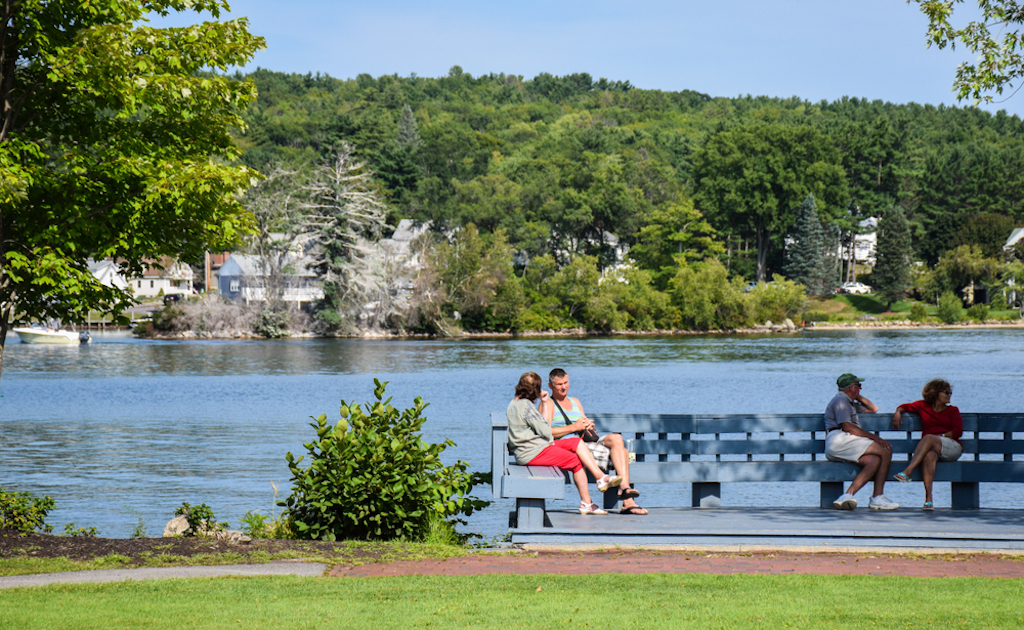 The great outdoors is the name of the game in this part of New England. From sailing and fishing to kayaking and hiking, Lake Winnipesaukee is just the place for anyone who loves to explore while breaking a little bit of a sweat. Just be sure to bring the bug spray as any outdoor adventures are sure to come with a few mosquitoes!
For more ideas on the best weekend getaways from Boston this season check out our top picks and if you are looking to stay a little closer from home read our guide to the best day trips from Boston as well!