Get Out of Town is a series where we highlight easy getaways from Boston. These may be a perfect bitesize weekend trip or a splurge worthy weeklong escape. But the main criteria are that the destination is both convenient to access and offers visitors an experience that surprises and delights. If you missed our recommendation last week, read all about why you should book a trip to Lake Winnipesaukee in New Hampshire. This week we are taking a 5-star trip to Chatham Bars Inn on Cape Cod.
Why visit Chatham, MA
Chatham, MA is located right at the elbow of the Cape, about two hours from Boston. World-famous beaches, one of the most charming downtowns in New England and stunning views await visitors to this quintessential summertime destination. Whether you are a Bostonian who "goes down the Cape" every weekend or a visitor making your first trip to Cape Cod, Chatham is a great home base for exploring all the region has to offer.
Getting There
Getting to Chatham is the easiest by car. But beware, in the summertime you need to plan ahead to avoid the notorious "Cape traffic" that all Bostonians are far too familiar with. But if you are lucky, you are in for around a two-hour drive. There is also a small general aviation airport in Chatham, so if you have a friend with a Cessna hop a ride and get down there in minutes rather than hours.
Where to stay
The place to stay in Chatham is of course Chatham Bars Inn. Built originally as a hunting lodge for wealthy Brahmins in 1914, Chatham Bars Inn has since become a premier all-year-round destination for families from all around the world. There are 217 rooms and suites on the property spread amongst the main inn, the cottages and the spa suites. The 25-acre property feels like its own little town within a town. And even if you are staying at a cottage down the street from the main inn, you are just a few seaside steps away from all the action throughout your stay. In fact, many families prefer staying in a cottage so they can have multiple bedrooms all in the same house giving a true home away from home vibe.
Dining at Chatham Bars Inn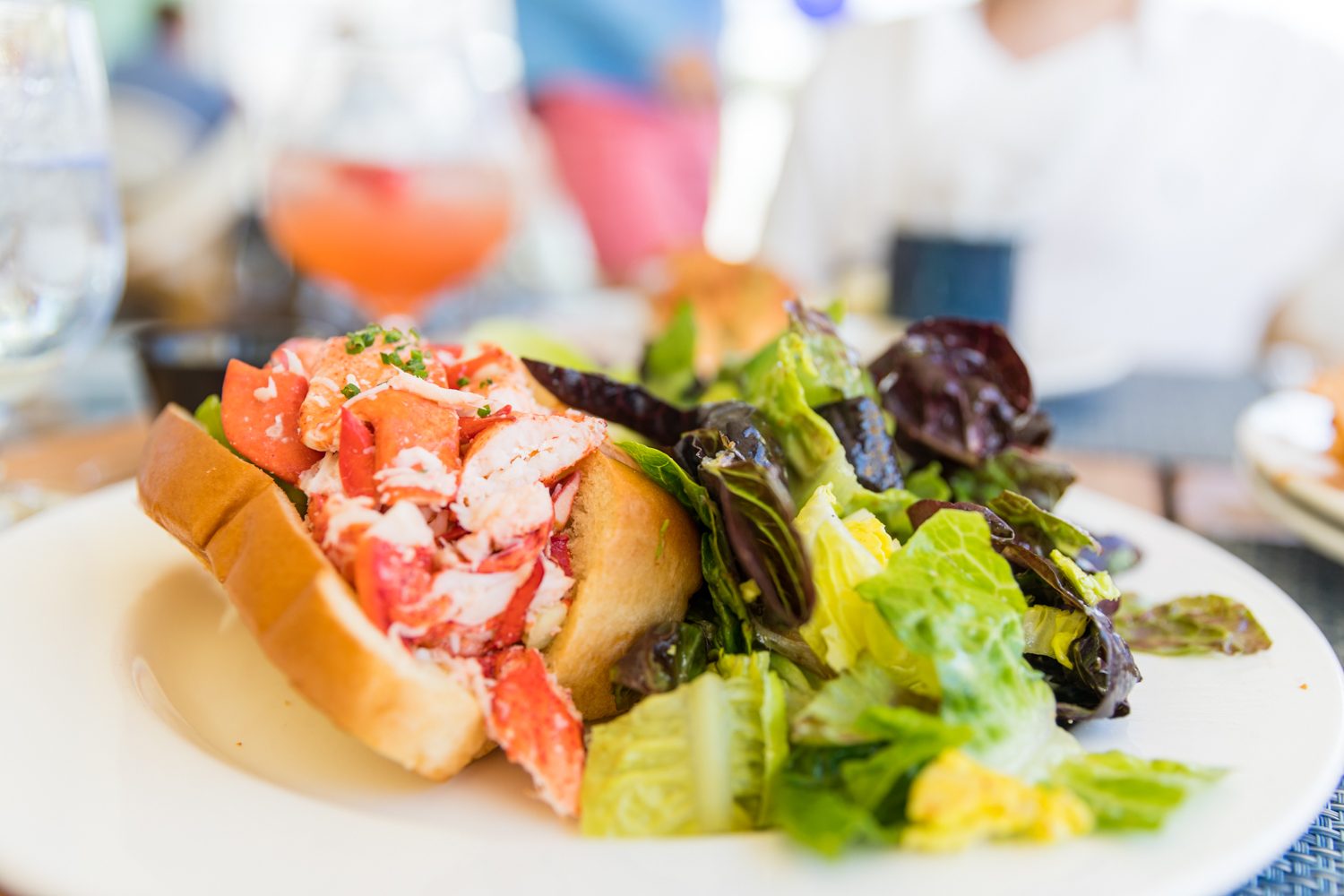 They take food quite seriously at Chatham Bars Inn. So much so that they even own and operate their own farm down the road where they get most of their vegetables for all the restaurants! Start the day with breakfast on the Veranda, the breakfast buffet is so lush you will have to use all your will power to only indulge in a few pastries, trust me! Then for lunch head down to the Beach House Grill to enjoy New England classics like lobster rolls, oysters and perhaps a crisp glass of rosé by the water. And then after a day at the actual beach, book a table for a fine dining moment at STARS. The menu at STARS is farm-to-table and sea-to-table focused with dishes like local scallops and poached lobster as standouts.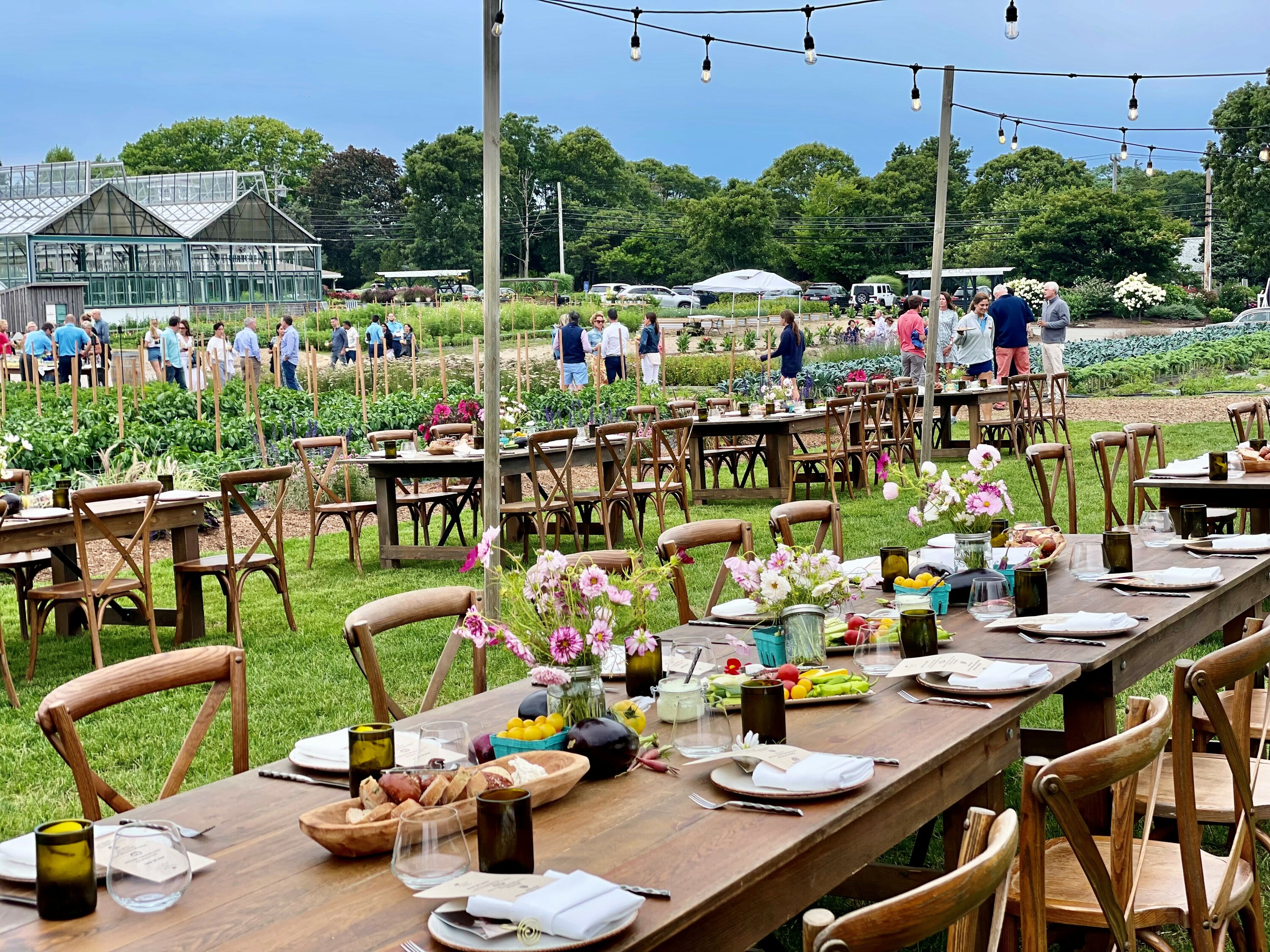 But if you are truly looking for a special dining experience book a seat at an upcoming "Farm Dinner." The Chatham Bars Inn Farm, located in Brewster, is just a short trip from the Inn. Most Wednesdays through early October there are dinners held in the midst of the beautiful landscape. Tickets are $200 per person and include a four-course dinner, wine pairings, signature cocktail, tax and gratuity. They usually sell out well in advance so book one of the remaining dinners ASAP if you are interested in attending.
What to Do in Chatham
Besides the dining, the beaches and the views there are so many fun activities to keep the whole family busy this summer in Chatham. Discover the world of oyster farming with a guided tour by Chatham Shellfish Company. Join local oyster farmers as they take you on a boat ride through Chatham's scenic waters to their oyster farms. Explore Monomoy Island with Monomoy Island Excursions. Their boat tours provide an opportunity to spot seals, seabirds and explore the diverse habitats of this protected wildlife refuge. Or even experience the excitement of Cape Cod Baseball League by attending a Chatham Anglers baseball game at Veterans Field.
For more ideas on the best weekend getaways from Boston this season check out our top picks and if you are looking to stay a little closer from home read our guide to the best day trips from Boston as well!